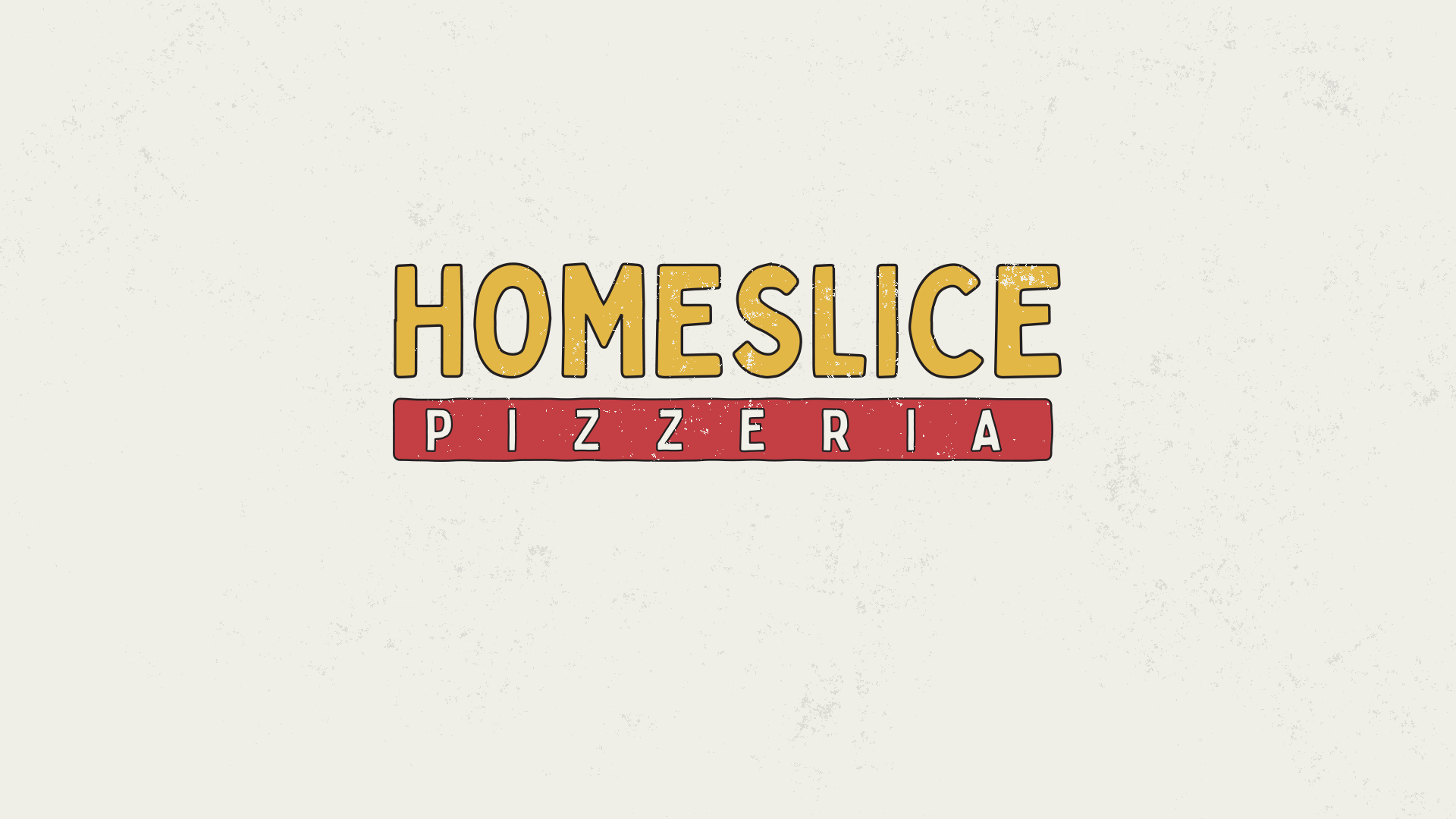 The best of pizza with the best of friends
Located in the historic city of Philadelphia, PA, Homeslice Pizzeria was founded on the belief that authentic, hand-made pizza has the power to foster friendships. The people at Homeslice encourage a deep sense of pride in  Philadelphia: The City of Brotherly Love. Homeslice has become a place where people feel a sense of belonging as they chow down on their favorite dish. Visitors are unified by their love for Philadelphia and their love for pizza.
​​​​​​​​​​​​​​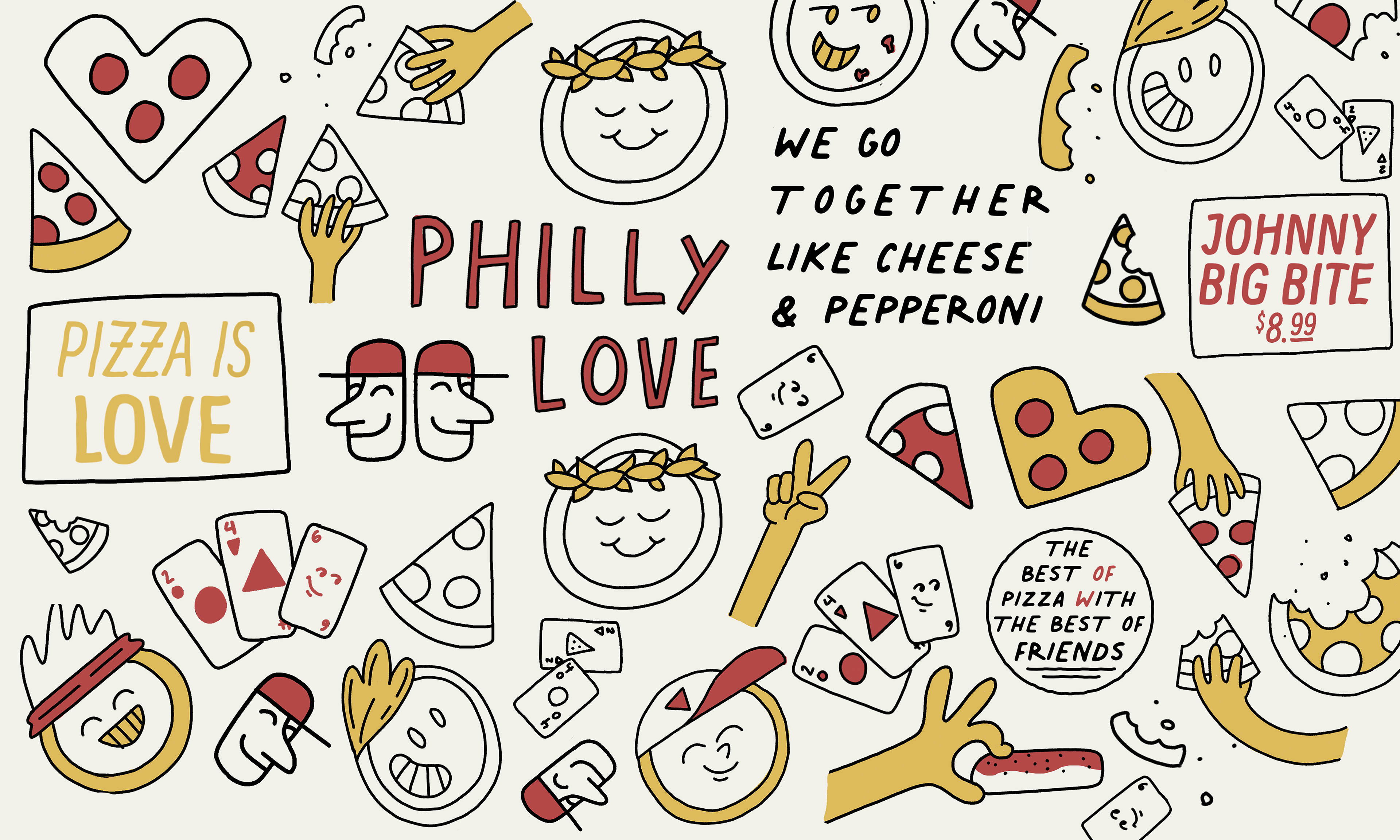 Philadelphia is a large city, notable for its rich culture. This culture is shown through restaurants, history, museums, and art. In order for any food establishment to stand out in Philadelphia, it must have a unique story. This is the challenge facing Homeslice Pizzeria. 
In order to be successful, the branding identity should also appeal to a youthful group of pizza lovers who enjoy spending time with friends in a casual environment. Customers must be reached with the appropriate logo, colors, typography, and brand voice.
In order to stand out from the rest, Homeslice represents a unique story that pays homage to the values that characterize Philadelphia as a city. Homeslice celebrates friendship, diversity, authenticity, and hand-crafted pizza. The goal was to create a fun and casual restaurant for people to enjoy pizza with friends. This was achieved using specific fonts, colors, photography and illustration. An appropriate name also contributed to the brand. "Homeslice" refers to the classic slang word for "friend." The name also acknowledges the homey feeling of being surrounded by caring people. All of these elements are used together to create a unique pizzeria with a playful and passionate brand identity.
​​​​​​​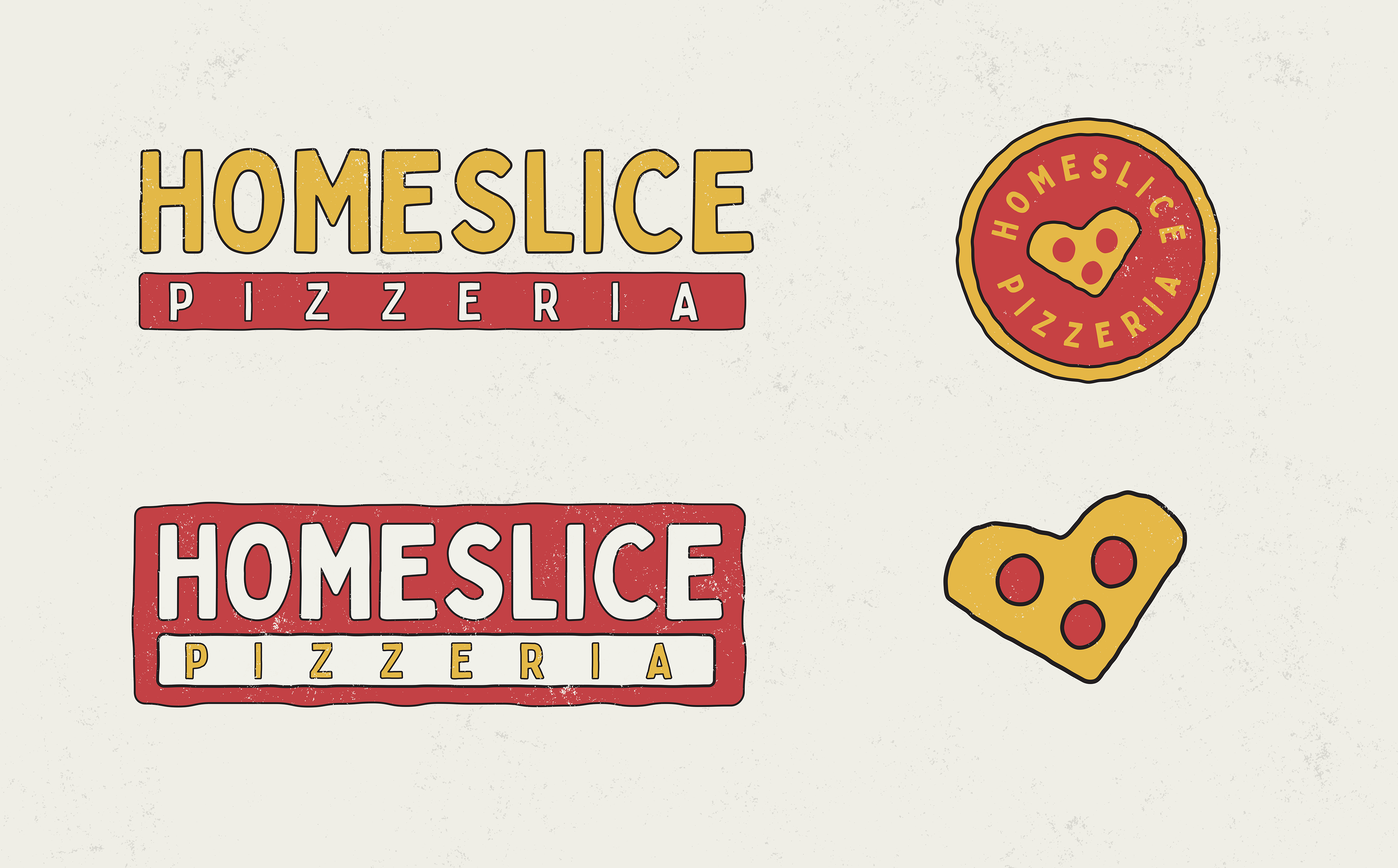 These logos were designed to feel casual and friendly. The simple compositions give an open and welcoming feel to the brand. The type choice represents an authentic personality that supports the brand voice. This vocabulary is used consistently in four logo lock-ups.
​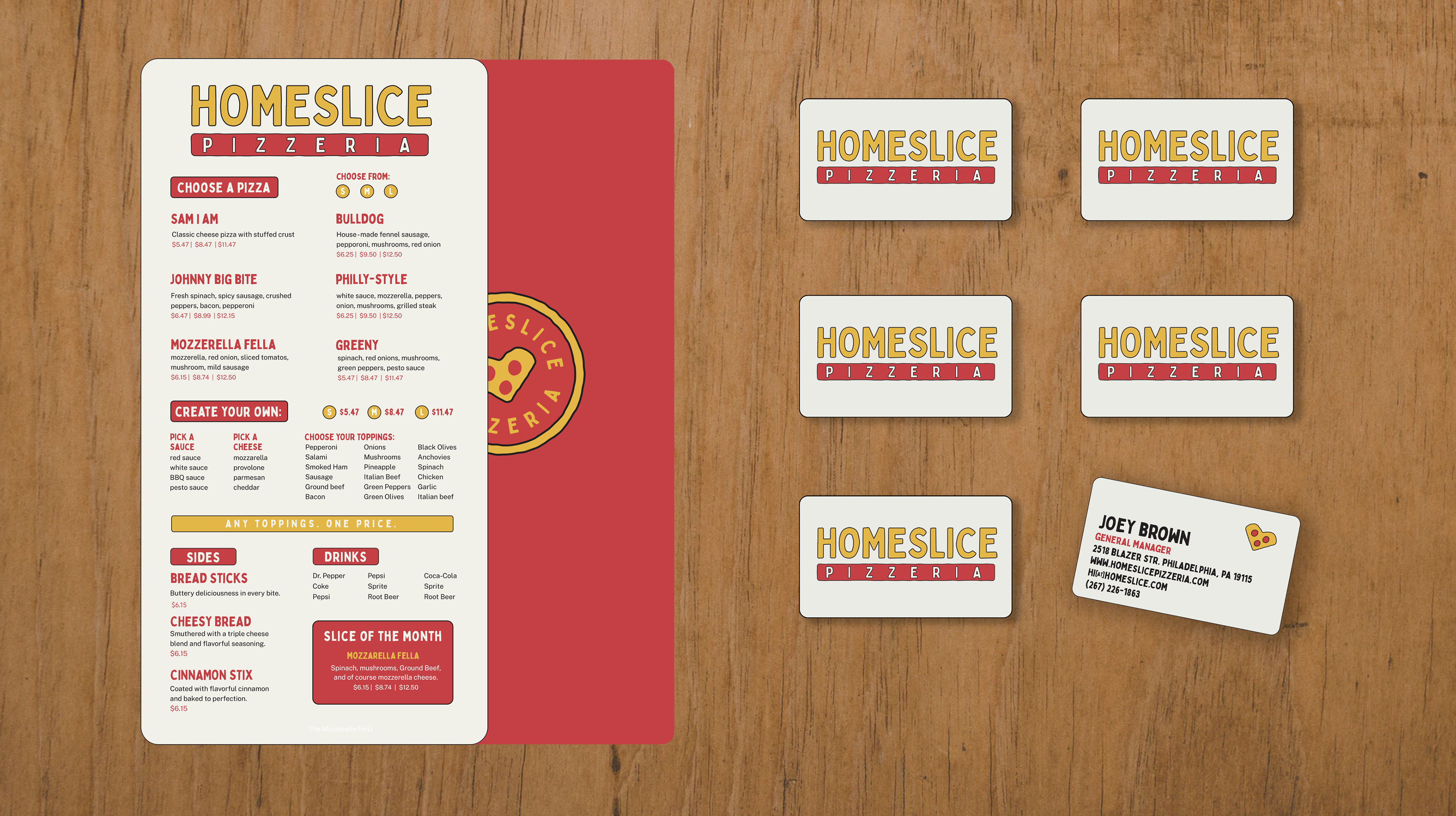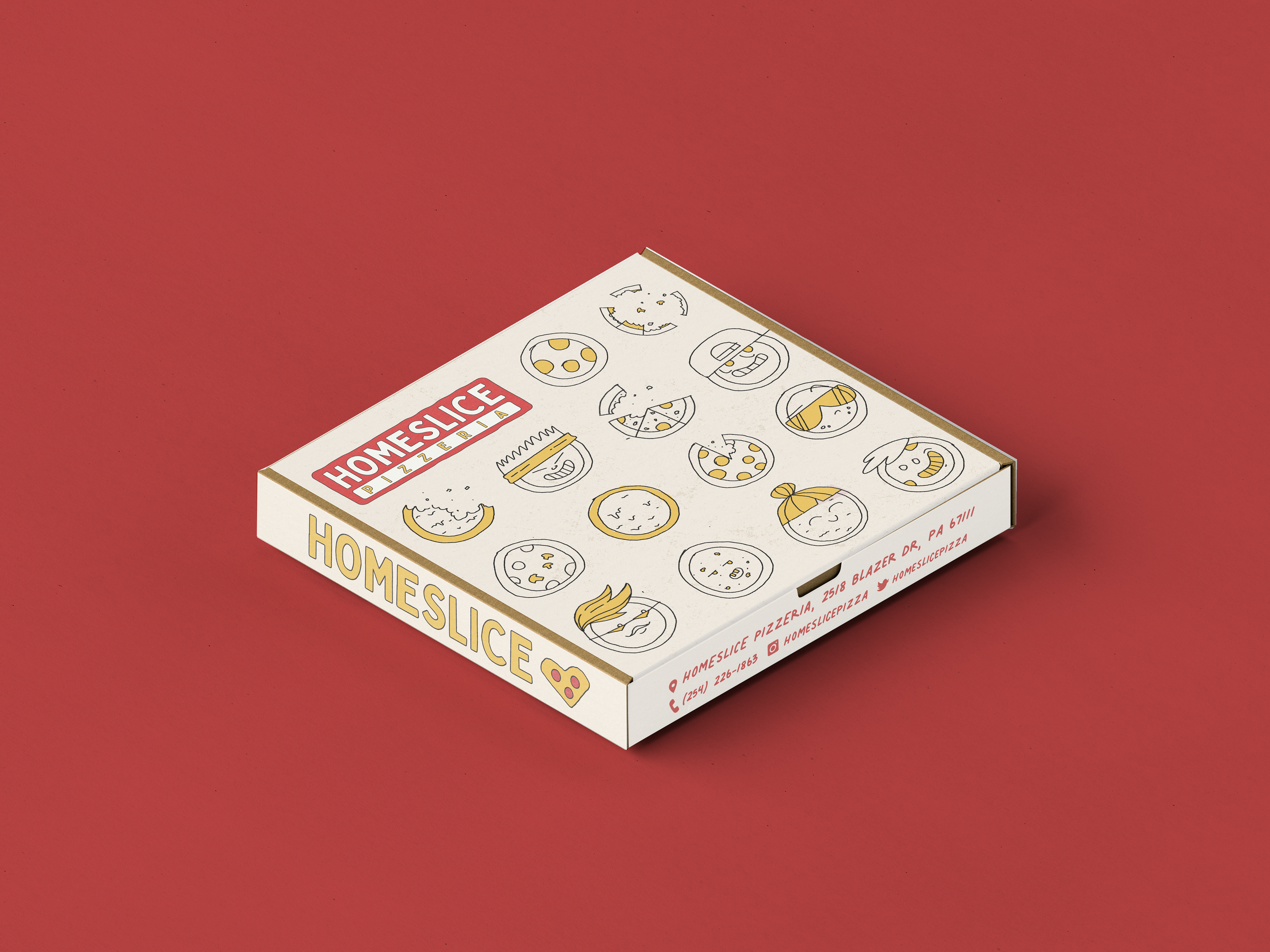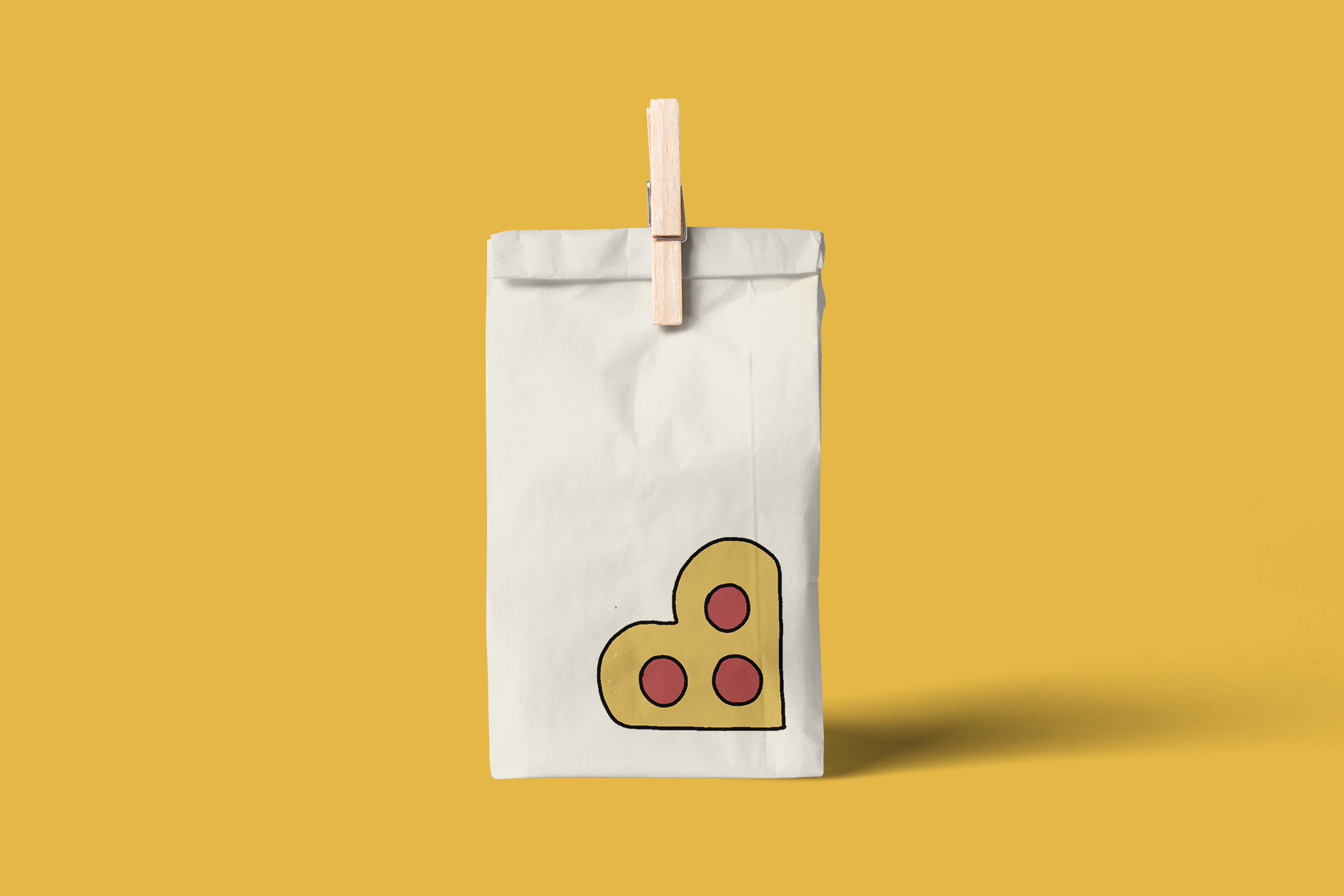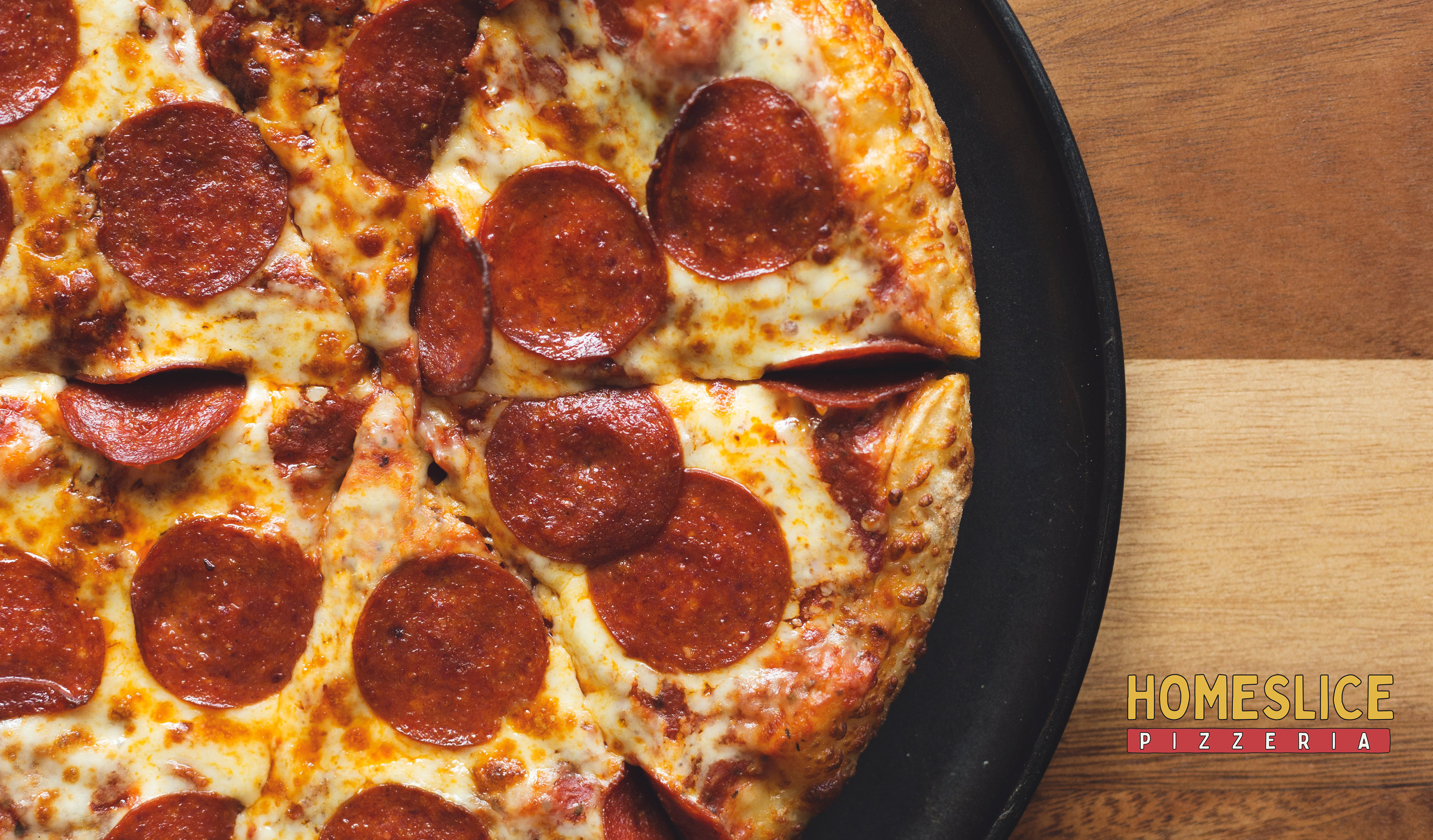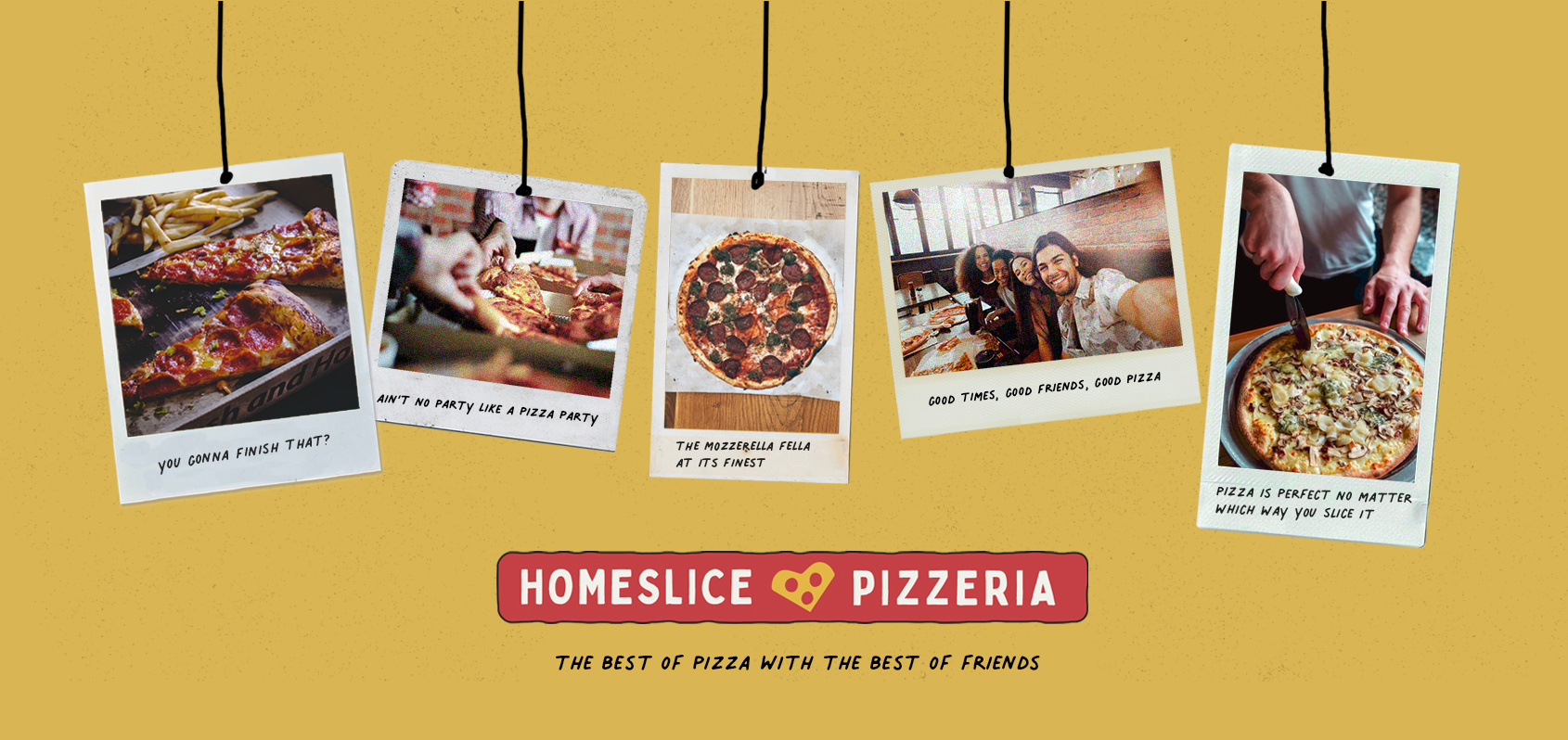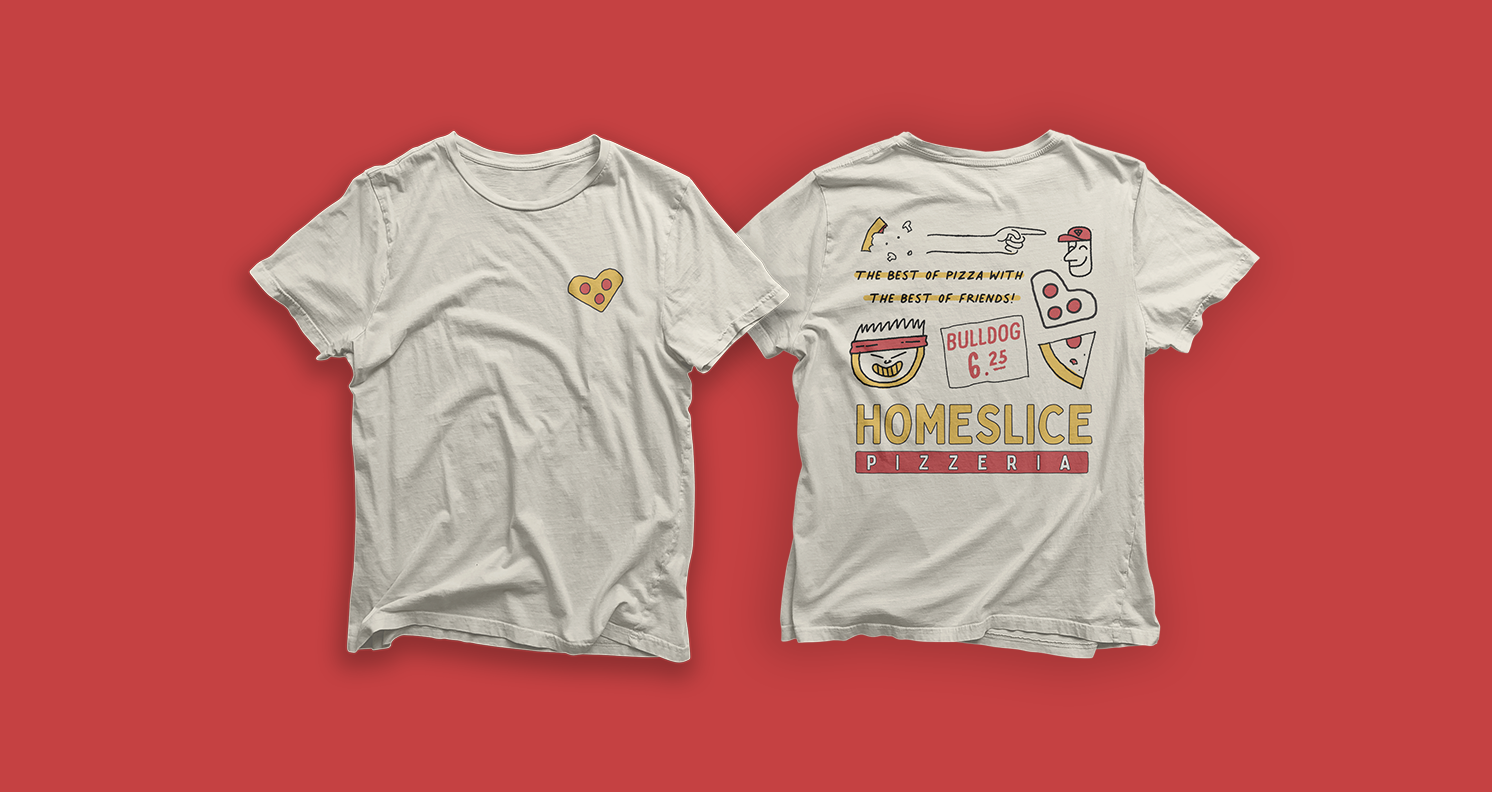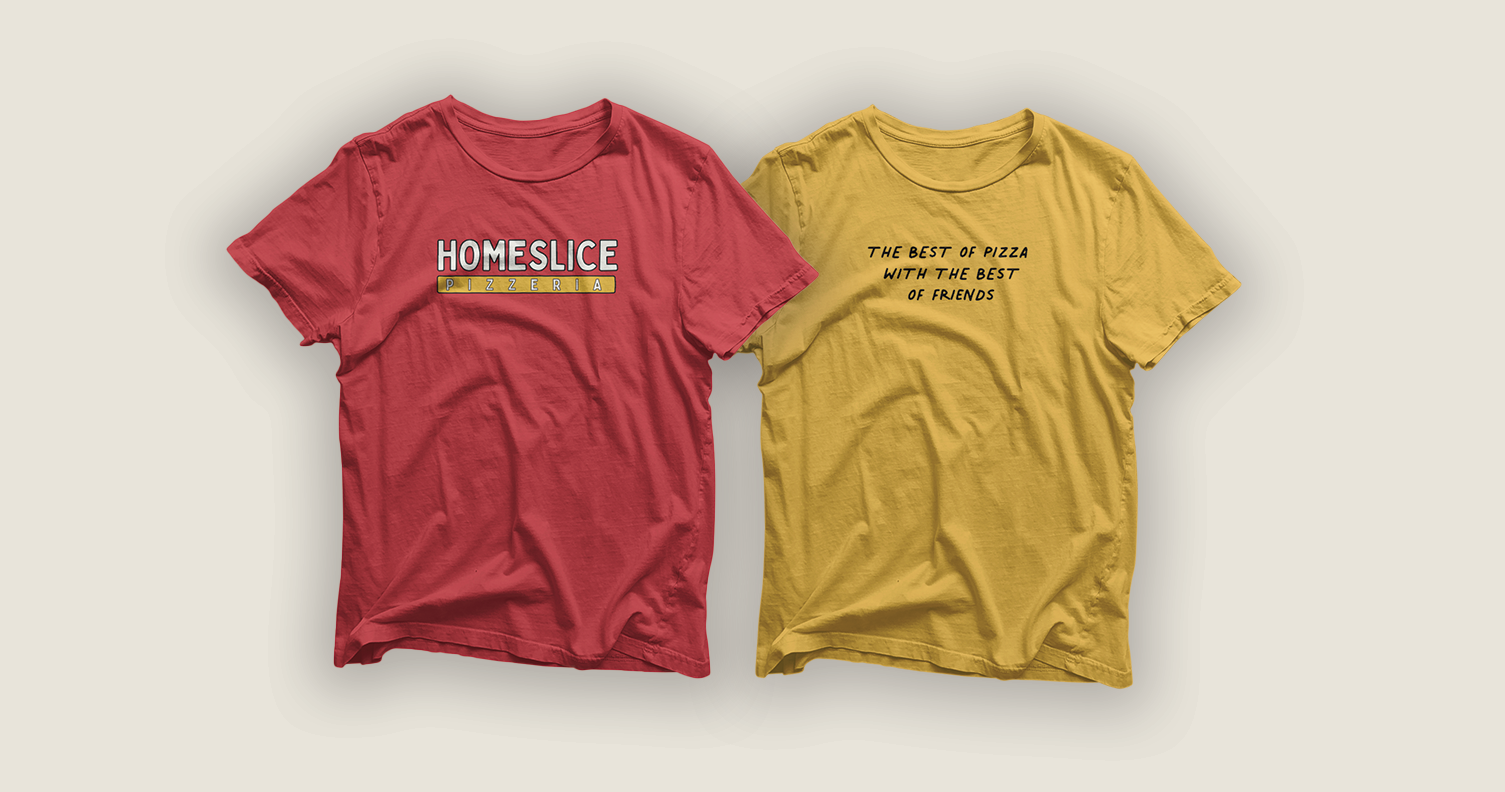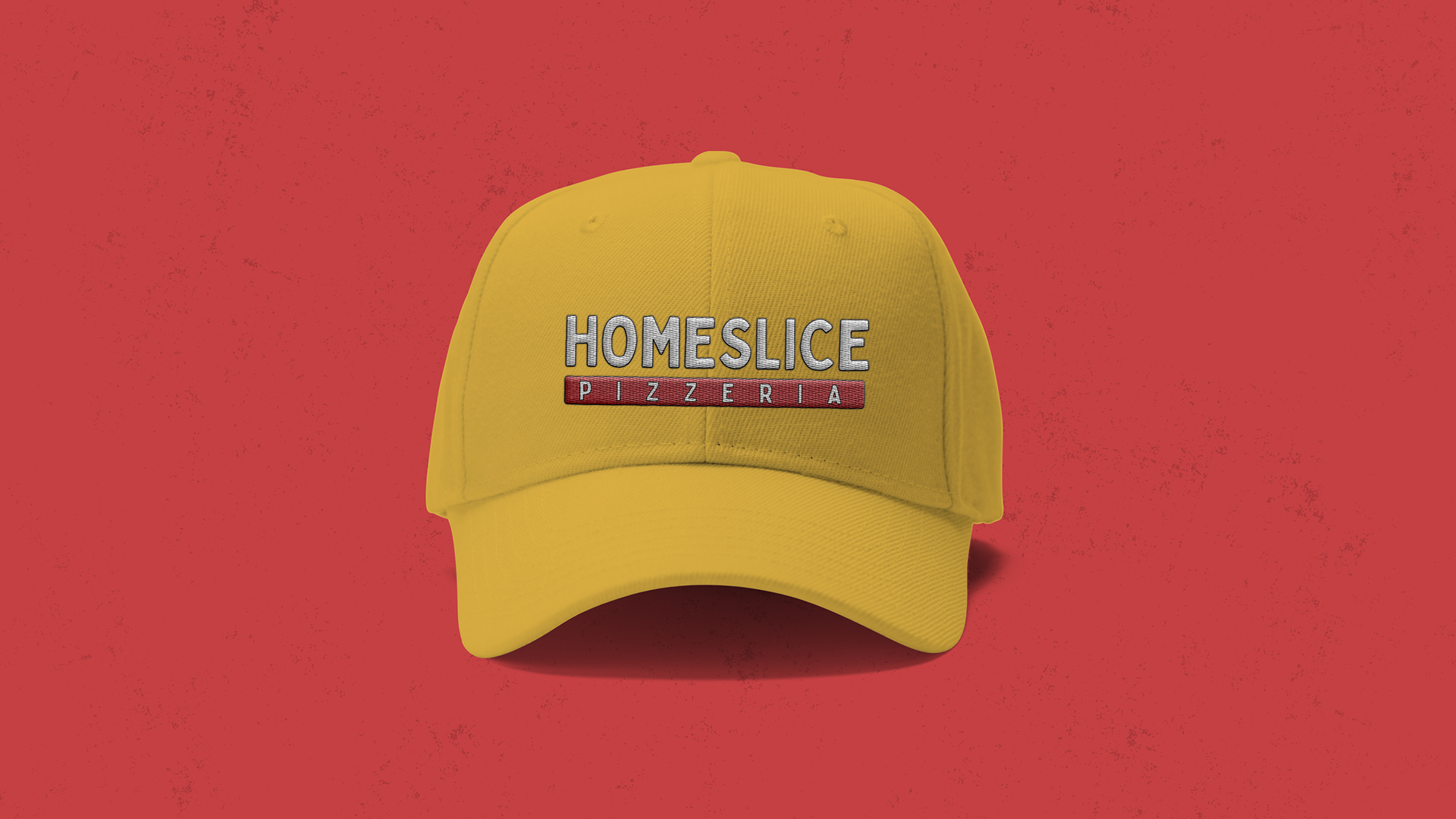 Ad 1: Photo 1: Eiliv-Sonas Aceron, Photo 2: Unknown
Photo 3: Abdulaziz AlAbdullah, Photo 4: Jacob Lund
Bottom Photo: Peter Bravo de los Rios